Han Palace Chinese Restaurant is conveniently located in Warwick, Rhode Island.
2470 West Shore Road, Warwick, RI 02889
401-738-2238 | 401-738-2239
Hours of operation:

Sunday to Thursday: 11:30 am to 10:00 pm
Friday and Saturday: 11:30 to 11:00 pm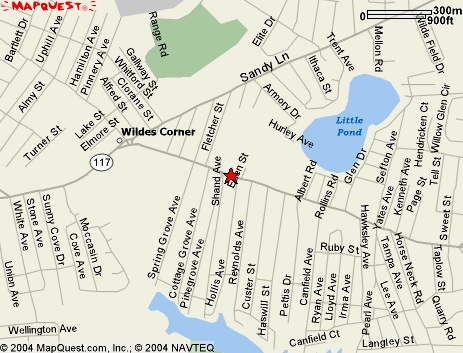 From 95 South - Take 1-95 South towards New York. Take Exit 13 toward US-1/T.F. Green Airport. Merge onto Airport Connector Rd. E. Take the US-1/Post Road ramp. Turn right onto Post Rd./US-1. Take the RI-113/Main Street ramp. Turn left onto Main Avenue/RI-113. Turn slight left onto RI-117/W Shore Road.

From 95 North - Take 1-95 North towards Providence. Merge onto RI-117 E via Exit 10. This is West Shore Road.
---
Four Major Chinese Cooking Styles
The consumption of food is a vital part of our human life. The choice of food represents the culture. In China, over the centuries, the special dishes of one region have been adopted and adapted in other regions. New dishes and ingredients are constantly being incorporated into their menus. Altogether, these cooking styles can be classified into four major regional styles.
Cantonese:
Cantonese dishes are characterized as light and naturally flavored. In order to best preserve the natural flavor, texture and color of the ingredients, Cantonese chefs often rely on two quick cooking techniques - stir-frying and steaming.
Shanghai:
Shanghai cooking is more closely identified with the Cantonese style. Steaming and stir-frying are central.
Szechuan and Hunan:
The food of both are characteristically spicy and peppery hot. Hot red pepper is the key seasoning in all dishes. The purpose of the pepper is to arouse the senses so that complex flavors beneath the heat become obvious and can be savored.
Peking:
The Peking cooking style represents the north. This regional cooking is diverse. Some dishes are robust with concentrated flavor. Others are oily and spicy without being hot. Some Peking dishes are sophisticated with subtle flavors and soft, smooth textures. Garlic, scallion and ginger are used in surprising quantities.
Food Safety Tips
When running errands, shop for food last before returning home.
Store raw food away from ready-to-eat food and limit the time fresh or perishable foods are out of the refrigerator.
Wash hands with soap and hot water before and after handling food.
Wash fruits and vegetables in tap water and remove outer layers of leafy vegetables.
Wash any utensils or surfaces that touch food in hot water using soap. After cutting raw food, clean knife and cutting board thoroughly before cutting another type of food.
Cook food as close to serving time as possible. Return food to the refrigerator if time elapses between preparation and cooking.
Use a food thermometer to monitor final internal temperature.
Poultry, stuffed meats, pasta: 165°
Ground meats and pork: 155°
Beef and fish: 145°
Cook eggs until yoke and whites are firm and scrambled eggs are dry-145°
Keep hot foods warm at 140° or higher
Refrigerate leftovers immediately and store them at 40° or below. Eat carry-out food immediately.
Rhode Island Meal Tax 8%
Not Responsible for Lost Articles